In this monthly feature, we'll keep you up-to-date on the latest career developments for individuals in the big data community. Whether it's a promotion, new company hire, or even an accolade, we've got the details. Check in each month for an updated list and you may even come across someone you know, or better yet, yourself!
---
Nadim Antar
Striim, Inc. appointed Nadim Antar as the company's senior vice president and general manager of Europe, the Middle East and Africa regions. Antar brings to Striim having served in leadership positions at companies such as MongoDB, NuoDBfrom, and Dataiku.
"Striim is a market leader in the real-time data integration and streaming space, addressing revenue-impacting business decisions," said Antar. "I'm thrilled to join an outstanding team that helps customers unlock the possibilities of real-time data within their organizations. Our partners across EMEA will be a key part of our go-to-market as we continue to deliver value to customers across Retail, FSI, Travel, Healthcare, Telco, and other sectors."
Roman Bartik 
ArangoDB, the company behind the most complete graph data and analytics platform, appoinited Roman Bartik as its chief revenue officer. Prior to joining ArangoDB, Bartik worked for companies such as TIBCO, SingleStore, and Temenos.
"ArangoDB's combination of graph, artificial intelligence and ML is a critically unique value proposition for which global demand is rapidly expanding," said Bartik. "I look forward to leveraging my experience in worldwide sales strategy and execution to help ArangoDB further accelerate its growth."
Peter Brennan
Scality appointed former HPE executive, Peter Brennan, as its chief revenue officer. Prior to HPE, Brennan led a worldwide specialist sales organization for VMware. He has also held channel and sales leadership positions at LeftHand Networks, Opsware, CommVault, and EMC.
"Scality's technology has the enterprise-scale capabilities that stand above a crowded object storage market space," said Brennan. "I've seen what goes on behind the scenes, and loyal customers trust Scality for guidance. In addition, our affordable mid-market ARTESCA solution has increased revenue opportunities for partners — bringing enterprise-class features within the reach of more customers. It's a perfect mix for expansion, and I look forward to extending our partner-first approach to achieve Scality's growth objectives."
Stephen Campbell 
ALTR appointed Stephen Campbell as its vice president of alliances and partners. Campbell  joined ALTR from Incorta and previously held leadership roles overseeing strategy and growth for Collibra, Aginity, MapR, VMware, and HP.
"Data users should be able to tokenize data within 48 hours, set policies within a week, and be fully in production in less than 30 days," said Campbell. "Open-source integrations are key to technology partnerships that can reduce that 'time to first value' and 'time to full value' for our joint customers."
Robert DeMartino
Kinetica appointed Robert DeMartino as its new chief revenue officer. DeMartino brings more than 25 years of experience to Kinetica building all aspects of the customer facing organization from major accounts to enterprise and mid-market sales, channels, customer success and services.
Most recently he was CRO at TigerGraph and before that part of the executive team bringing new and disruptive technologies from data and analytics to the market with Greenplum/Pivotal and Platform up through their acquisitions by Dell/EMC and Workday, respectively.
Jose Garces
Teradata appointed Jose Garces as the company's go-to-market vice president of Northern and Southern Europe. Garces will be responsible for leading go-to-market operations, building customer relations and enhancing customer experience across the region.
"I'm delighted to be joining the International team as the region continues to go from strength to strength, and I look forward to immersing myself in the local nuances and existing customer relationships, as well as helping to build and foster new ones," said Garces. "My experience in the LATAM region has given me a vast understanding of how a multicultural territory works and operates, and I look forward to bringing this knowledge to a new market, complementing the already high-performing team on the ground in Europe."
Todd Hallett 
Dataiku, the platform for everyday AI, appointed Todd Hallett as its senior vice president of go-to-market strategy. Hallett will be responsible for developing and executing a comprehensive GTM strategy to maximize the efficiency and effectiveness of Dataiku's sales initiatives.
"After spending over two decades in the enterprise software industry, I believe AI will play a crucial role in driving innovation and performance in the years to come," said Hallett. "Dataiku is a proven leader in this space and I look forward to empowering the team to continue the company's remarkable momentum."
C3 AI, provider of enterprise AI software products, announced that General (Ret.) John E. Hyten has been appointed as special advisor to C3 AI CEO, Thomas M. Siebel. General Hyten initially joined the C3 AI advisory board in June 2022 after retiring from 40 years of service in the U.S. Air Force, most recently serving as the Vice Chairman of the Joint Chiefs of Staff.
In addition, C3 AI appointed KR Sridhar to its board of directors. Sridhar is the chief executive officer, chairman and founder of Bloom Energy. Prior to Bloom Energy, he was the director of the Space Technologies Laboratory at the University of Arizona, and a professor of aerospace and mechanical engineering.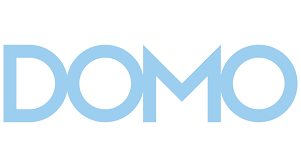 Josh James, David Jolley, Jeff Skousen, Renée Soto, and Dan Strong
Domo appointed its founder, Josh James, as its chief executive officer and director of the company. James founded Domo in 2010 and prior to Domo, he served as CEO of Omniture, a SaaS-based web analytics company that he co-founded in 1996 and took public in 2006.
In addition, Domo appointed David Jolley as its chief financial officer. Jolley comes to Domo after spending more than 25 years at Ernst & Young, where he most recently served as EY's Americas growth markets leader.
Domo promoted Jeff Skousen to the role of chief revenue officer. Skousen has played an integral role in building the Domo sales machine from the ground up, having served as Domo's vice president of corporate sales since 2011.
Renée Soto was appointed to Domo's board of directors. Soto is a co-founding partner of Reevemark, a boutique communications firm specializing in financial media, investor relations and special situations.
Lastly, Dan Strong was also appointed to Domo's board of directors. Strong most recently served as chief financial officer at Signifyd, a company leveraging big data and machine learning to maximize conversion, automate customer experience and eliminate fraud and customer abuse for retailers.
Mike McQuaid
Acceldata, an enterprise data observability platform provider, appointed Mike McQuaid as its chief revenue officer. McQuaid joined Acceldata from CognitiveScale, where he managed all go-to-market teams including sales, customer success, and revenue operations.
McQuaid brings more than 20 years of experience to Acceldata with a background in enterprise software sales. He also spent ten years at SAP selling its solutions to the financial sector.
Jack Parmer
Domino Data Lab, provider of the enterprise MLOps platform, appointed Jack Parmer as its product strategy advisor. Parmer is the former Plotly co-founder and chief executive officer. He will be responsible for developing and executing the company's product strategy initiatives in close collaboration with Domino's customers and leadership team.
"Domino is hands-down the leading platform for enterprise data science among the Global 2000," said Parmer. "I'm thrilled to leverage my experience in building Plotly to help Domino's customers solve for the AI talent gap with a code-first strategy to democratize AI using Python and R analytics."
Sheila Rohra
Hitachi Vantara, a subsidiary of Hitachi Ltd., appointed Sheila Rohra as its business strategy officer. Most recently, Rohra served as the senior vice president and general manager of the data infrastructure business at HPE.
"Organizations are more challenged than ever when it comes to how they store, manage, and utilize their data," said Rohra. "The challenges are only compounded against a backdrop of hybrid and multi cloud complexities and growing macroeconomic uncertainty around the world. That's why I'm thrilled to join Hitachi Vantara at this time. Together, we have a unique opportunity to leverage our data-driven technologies, solutions, and capabilities to help customers personalize and co-create the solutions they need to meet their business objectives."
Steve Sullivan 
Infinidat, a provider of enterprise storage solutions, promoted Steve Sullivan to chief revenue officer. Sullivan previously held the position of executive vice president and general manager of the Americas region.
"I am honored to be promoted to chief revenue officer and look forward to continuing to work with our talented teams across the globe to drive revenue growth and expand our market share," said Sullivan. "We have such a highly differentiated value proposition for our customers, and we continually rank highest in customer success, two key components for continued growth. We will always continue to extend our investments in the total customer experience, ranging from solution architecting in collaboration with our channel partners to our white glove service and support that has earned the loyalty of global enterprises around the world."
David Wyatt 
Aiven, the open source cloud data platform, appointed David Wyatt as its chief revenue officer. Wyatt brings over more than two decades of sales leadership roles and a track record of accelerating growth in many SaaS companies such as Databricks and MuleSoft.
"I'm over the moon to join Aiven and build growth once more in a promising company that is faced with a colossal market opportunity," said Wyatt. "There is a lot of repeatability in the problems that companies face around data infrastructure. This impacts cost, speed of delivery, and most ultimately the ability to act fast to drive revenue and profitability. Aiven has the ability to simplify all this to the customers and serve them better than anyone else."
---
To read last month's edition of Career Notes, click here.
Do you know someone that should be included in next month's list? If so, send us an email at [email protected] We look forward to hearing from you.
Vendors:
Acceldata
,
Aiven
,
ALTR
,
ArangoDB
,
C3.ai
,
Dataiku
,
Domino Data Labs
,
Domo
,
Hitachi Vantara
,
Infidat
,
Kinetica
,
Scality
,
Striim
,
Teradata