The Asian Employee Network (AEN) launched two years ago, during Lunar New Year 2021. AEN was created with the objective of building a supportive community, celebrating the expansive Asian culture, and educating wider communities about the Asian experience. Since its inception, the group has successfully hosted company-wide fundraisers, launched "The Startup of You" – an internal professional development discussion series which helps build community and strengthens professional relationships for its members and allies. In celebration of Asian American Pacific Islander (AAPI) heritage month, we connected with some of our AEN members to reflect on the group's most impactful moments and favorite experiences.
What is one of your favorite memories as a member of AEN?
"I have many favorite memories since I've joined the AEN community, however, one stands out: my first trip to San Diego as a Brickster. As a large hot pot consumer, I was excited to be in a new city. I reached out to the AEN community, and we had a big team hot pot dinner – like family and friends!" – Mark Lee, Sr. Specialist Solutions Architect, AEN Co-lead
"A very clear memory for me is sitting by myself in a conference room watching Tram Phi, Sr. Vice President & General Counsel, give her "Startup of You" talk about mentoring. Most people had their cameras off, so as I was looking at the screen, I saw a ton of profile pictures of other Asian women.
I also had a great chat with two other women during my breakout. It just really crystallized for me why this community is important and why we do the work we do. Representation matters!!" – Stephanie Liu, Staff Technical Program Manager, AEN Co-Lead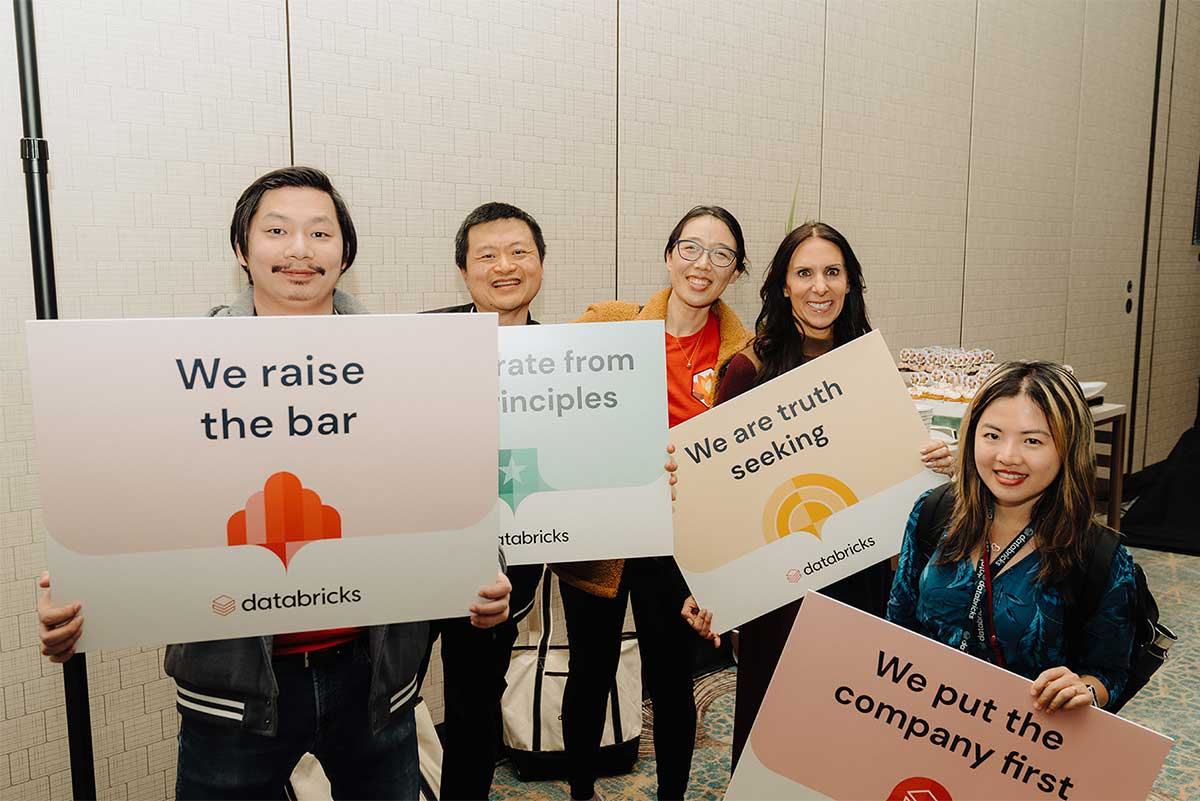 What does AAPI month represent to you?
"To me, APPI month is a chance for us all to appreciate the incredible contributions that Asian Americans and Pacific Islanders have made to American history and culture. Celebrating AAPI month means not only recognizing our accomplishments, but also sharing our rich cultural heritage with others so we can learn from each other and build real connections. It is always great when we can make sure everyone feels included in the celebration – after all, that's where the real magic happens!
Seeing all the amazing AAPI leaders out there (both within and outside of Databricks) who are making such a positive impact on people's lives gets me really excited."- Lu Wang, Sr. Solutions Architect, AEN Events Co-Lead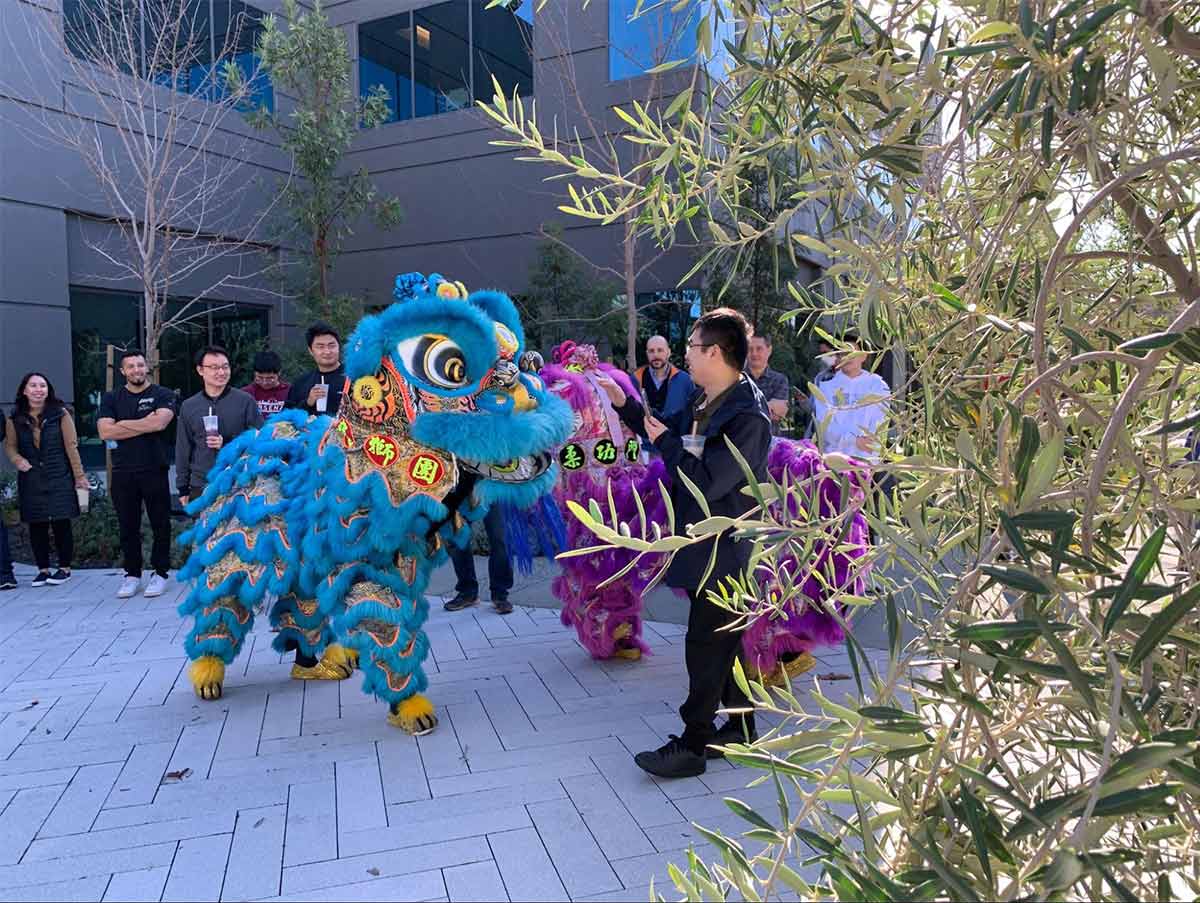 "For me, it's a chance to enjoy other AAPI cultures and traditions. I'm a proud Filipino. But I LOVE experiencing other cultures. Asia is a huge territory. Eastern Asia alone has so many different countries with their own traditions, food, drink…and dancing!" – Maria Pere-Perez, Director, Strategic Technology Partners
How do you celebrate AAPI month outside of work?
"Living in the Bay Area, I have the privilege of being surrounded by AAPI-owned restaurants that open my eyes up to many different cuisines! So during AAPI month, I make it more of an effort to eat out to support these small business owners so they can continue sharing their food with patrons." -Sandy Huynh, Associate Manager, Workplace AEN Event Support
More moments in time with AEN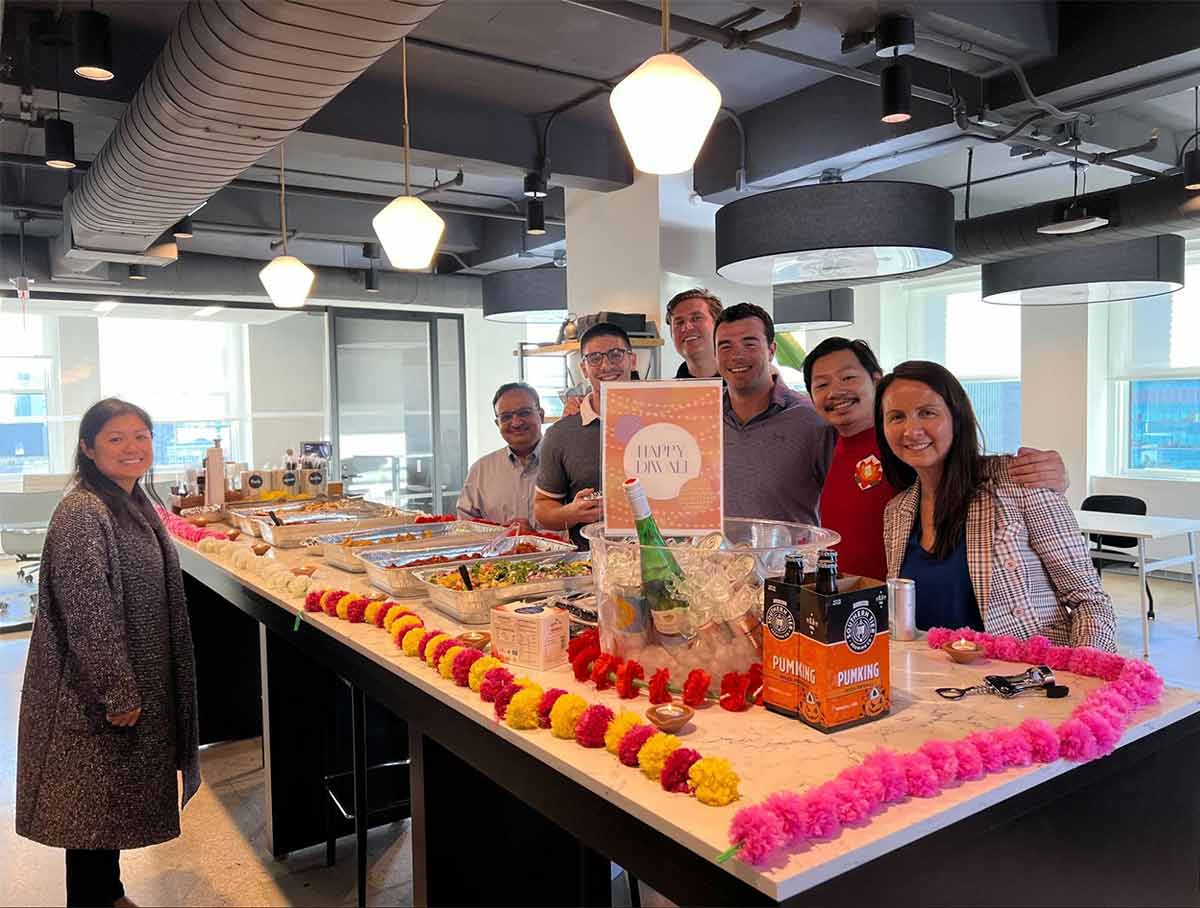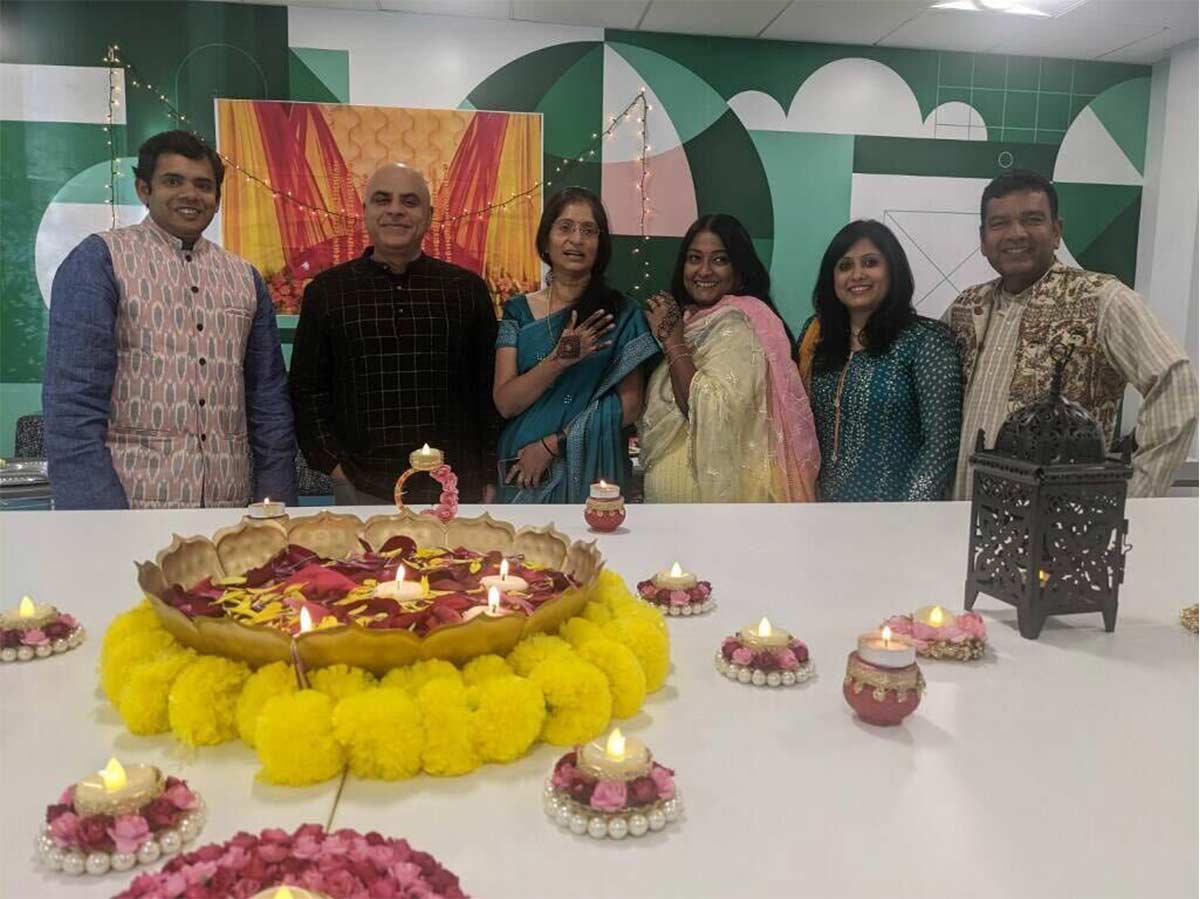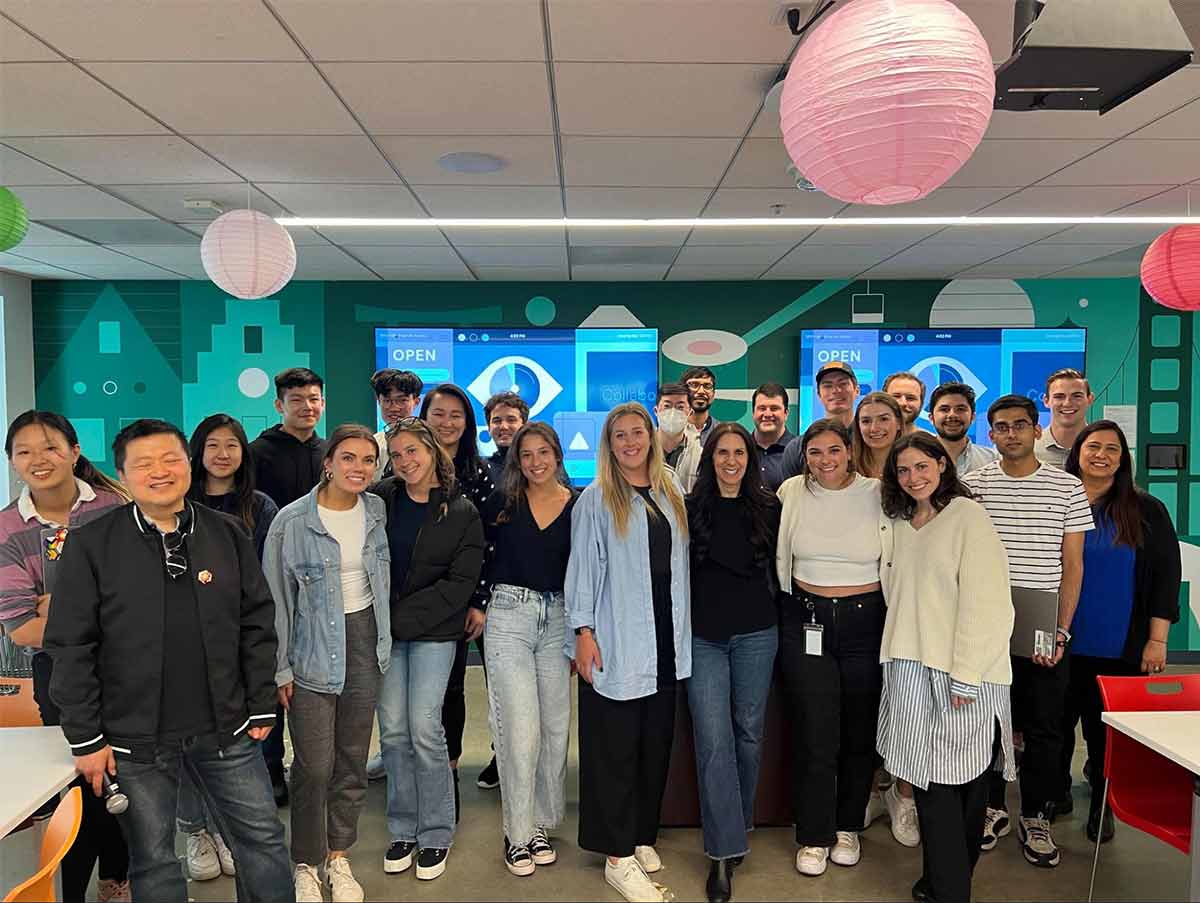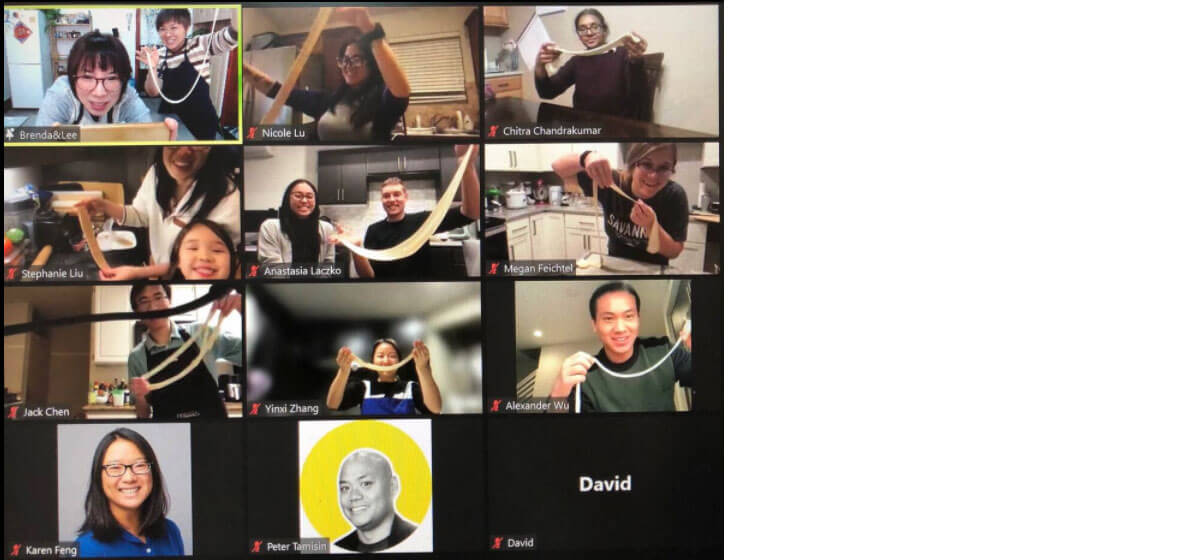 It is inspiring to reflect on what the Asian Employee Network ERG has accomplished and the supportive community they have been able to build over the years, especially in a largely virtual environment. We look forward to the continued impact the group will have and all of the ways it will elevate the Brickster experience.
Interested in joining Databricks? Visit our careers page to explore our global opportunities and to learn more about how you can join our Databricks community.