The annual Data Team Awards showcase how different data teams from across the globe are delivering solutions to some of the world's toughest problems. 
Nearly 300 nominations were submitted by companies from diverse industries and regions across six award categories. The competition was stiff as the pool of nominees was narrowed down to 29 finalists. Finally, only six winners were chosen. Their remarkable stories of data and AI innovation are worth sharing. 
Congratulations to the 2023 Data Team Award winners:
Condé Nast is a global media company producing award-winning journalism, content and entertainment for every platform today and operates in 32 markets worldwide. Recognizing the immense value of data in today's digital landscape, the data team embarked on an ambitious journey to centralize all data in Databricks Lakehouse, eliminating the need for other data warehouses, including cloud options like Redshift and Snowflake. With a unified view into over 3PBs of data, they can handle any analytics or ML workload on one platform while also saving them $6M in infrastructure costs and $2.6M in data engineering productivity. But it's not just about IT impact; they are also delivering value to the business. 2000 ML models are serving predictive analytics to drive solutions in areas like segmentation, personalization, and subscriber churn, and over 200 business users are accessing reports via Databricks SQL, with all data access securely managed and tracked with Unity Catalog. The data team at Condé Nast isn't stopping there — they are looking ahead to realize more cost optimizations with Serverless deployments of Lakehouse components and accelerate more value to the business by leveraging Lakehouse data.
Finalists: Epsilon, Mercedes-Benz, Siam Commercial Bank, and Texas Rangers.
By leveraging the power of LLMs and Databricks Lakehouse, JetBlue is deploying AI & ML products with the goal of optimizing operations, growing new/existing sources of revenue, reduced delays, and enhancing efficiency. They began by moving their data and AI platform off a highly-constrained multicloud data warehouse (MCDW) to the highly flexible Databricks Lakehouse, which can mesh data from various sources and then rapidly experiment and iterate on ML models and features including LLMs. With their groundbreaking BlueSky operational digital twin and embedded LLM chatbot launching in phases, JetBlue is empowering decision-makers with invaluable insights, enabling them to provide market-leading Customer experiences while achieving significant cost savings and operational efficiencies — from real-time weather to parts availability, to crew scheduling and more. The positive impact goes beyond traditional applications of AI & ML. Using Databricks, JetBlue is seeing enhanced ROI across various AI & ML products and a lower total cost of ownership savings. These financial benefits continue to provide ample TCO runway for additional industry-leading products further solidifying their position as an industry disruptor. JetBlue's trailblazing approach is setting a new standard for the industry, shaping the future of air travel for the better.
Finalists: Bread Financial, Burberry, Kelly Services, and the U.S. Department of Veterans Affairs.
Nationwide is at the forefront of spearheading transformative change within the insurance sector. Their primary objective is to develop customized insurance solutions that cater to individual requirements. It places a strong emphasis on secure data protocols throughout the organization and has selected Databricks Lakehouse as its go-forward data warehouse provider. Nationwide seeks to transform the insurance industry and provide policyholders with greater value and personalized experiences through the effective utilization of data.
Finalists: Barilla, GSK, HealthVerity, and Rivian.
Unilever is one of the world's largest consumer goods companies with a portfolio of leading, purposeful brands; an unrivaled presence in future growth markets; and a determinedly commercial focus as a sustainable business. As suppliers of Beauty & Well-being, Personal Care, Home Care, Nutrition and Ice Cream products, it has sales in over 190 countries and products used by 3.4 billion people every day. The Unilever Compass, its sustainable business strategy, is set out to help deliver superior performance and drive sustainable and responsible growth while improving the health of the planet; improving people's health, confidence and well-being; and contributing to a fairer and more socially inclusive world. Data and analytics play a pivotal part in strategic delivery. With petabytes of data – including regional and customer data – at Unilever's disposal, democratization is key to the ability to modernize data strategy and transform operations. Unilever's European in market Data and Analytics team has undergone an ambitious transformation using Databricks Lakehouse to simplify and standardize European data. The Data Engineering team created a robust data foundation that harmonizes data across all European markets (39+ markets) into a common, integrated and unified data platform. This has enabled cross Europe trade-offs and simplified the decision-making process, making it transparent and uniform across all business units and markets in Europe. Business users are provided with metadata-driven tools that allow them to effortlessly handle or bring in additional data to answer their specific business questions with minimal assistance from the engineering team. These tools were initially tested with 12 projects across different functions in Europe, where hundreds of new objects were created quickly and securely. The established framework today empowers business users throughout the organization to be data-driven in ways not possible before. Harmonized European data foundations, built on top of Unilever's Data as a Platform data lake, have transformed Unilever's approach to data and its ability to democratize the delivery of value to the business. With a consolidated view into external and internal data sources on a scalable, open platform, 2400 daily users in Europe now have a holistic view of performance across the region. This enables decision-making across every aspect of the business to inform the granular growth opportunities and most valuable actions across Europe.
Finalists: Albertsons, AXA France, Humana, and IFC/World Bank.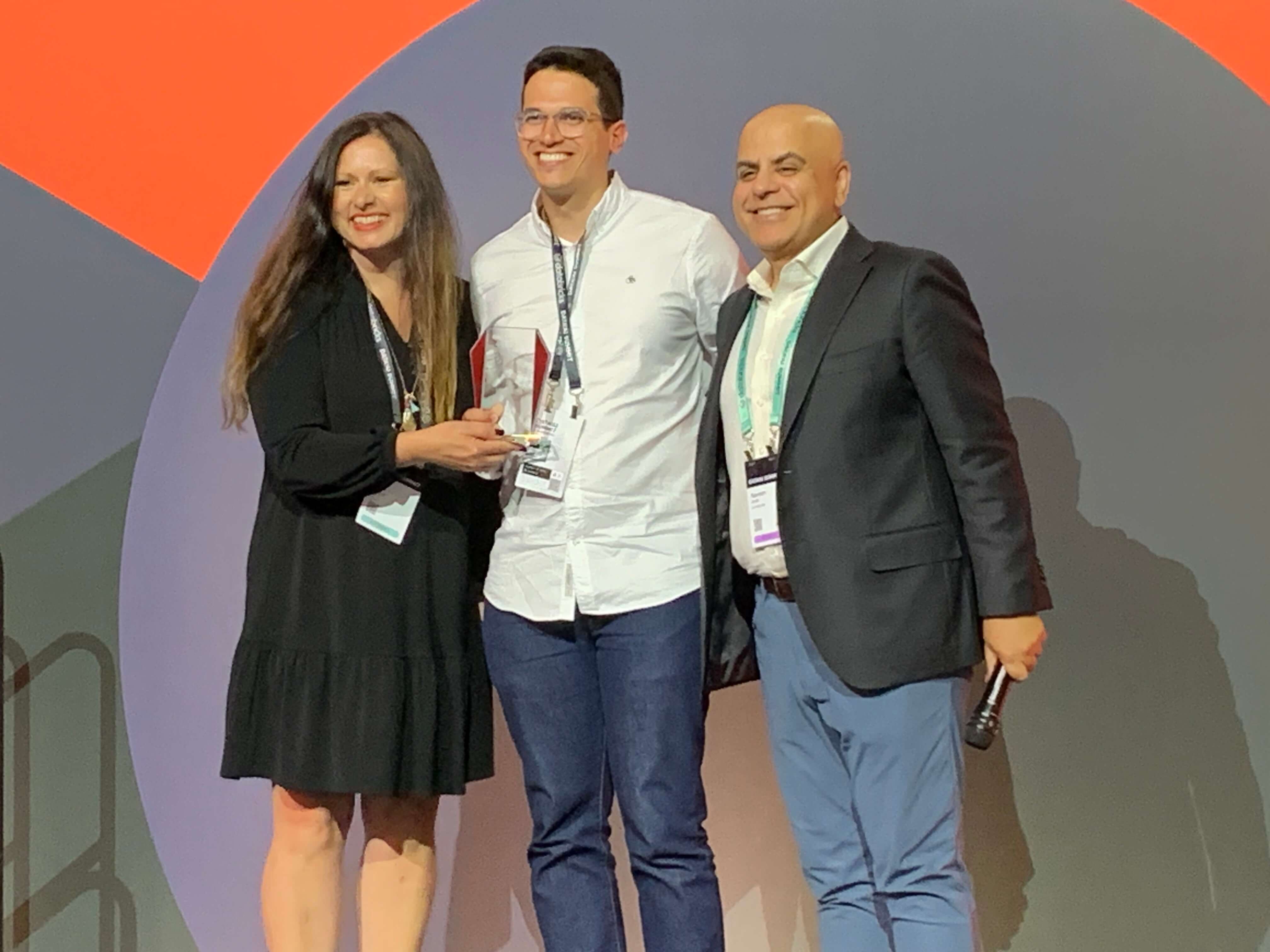 Australian Red Cross Lifeblood knows that saving lives begins with the ease of access to biological products, so life-giving donations can enable life-changing outcomes for Australia's most vulnerable. Their Performance and Analytics team is using data and AI to strengthen engagement and support communities by recruiting new donors, recognizing existing donors and optimizing supply chains. Utilizing Databricks Lakehouse, Lifeblood can efficiently run granular and accurate forecasts to understand local dynamics. For example, by processing real-time data within their donor centers, they can predict wait times and cancellations, alerting donors of potential appointment delays. They look for opportunities to understand what drives local donations, as well as what donor gifts may increase donation frequency through complex segmentation and marketing attribution models. With Databricks Lakehouse's unified architecture, Lifeblood has made it easier to attract more generous donors and strengthen bonds within their community, saving countless lives along the way.
Finalists: BlueConduit, CareSource, Inari Agriculture, and McKesson/Ontada.
For too long, healthcare journeys have been disjointed, leaving patients and their caregivers with a frustrating experience that leads them to seek care elsewhere. To address this, Jawad Khan, Tufts Medicine's CDAO, began to architect a modern data platform dubbed WIISE (Wellness Intelligence and Information Sharing Enablement) using the Databricks Lakehouse to eliminate the disparities between information systems and deliver patient data seamlessly to internal and external consumers. Khan's team merged over 50 disparate electronic health records systems from over a dozen distinct EHR vendors, giving data analysts, for the first time, the ability to use a single query to search three decades of archives for over 4M patients' records that had once been spread across different, proprietary databases. Innovative services that have resulted include WIISE Scheduler, an AI-based appointment scheduler matching patient symptoms to appropriate specialties, and persona-based dashboards and reports. Today, Tufts Medicine delivers on the vision of frictionless care to patients. Its common data model enables unprecedented access to decades of data, representing millions of patient records, across disparate legacy systems and operational data stores.
Finalists: Jamelle Brown – CTO at First Orion, Tim Dickson – CIO at Generac Power Systems, and Michel Lutz – CDO at TotalEnergies.
Let's Raise a Glass
Congratulations to our 2023 Data Team Award winners! Stay tuned for the 2024 Data Team Awards.